Introducing,
The



Dimitri Hammond's Chalk Attack! featured on its Road Trip to the Northeast.

Cross-Country Road Trip, 2005-2006
From December, 2005, until January, 2006, my girlfriend and I went on a 29-day trip visiting 21 states! The mighty subie took us 6,400 miles and held up very well! Needless to say, we ran into some mighty interesting people, eager to decorate the Chalk Attack!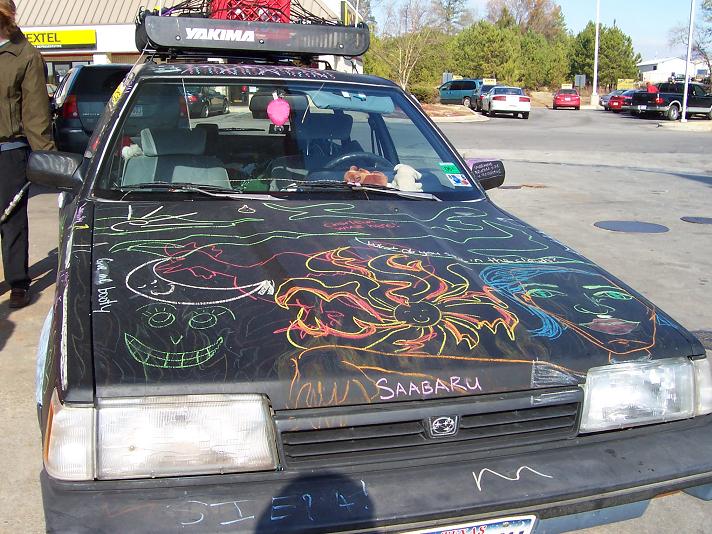 An important message on the mirror: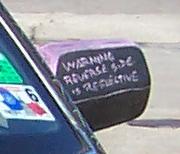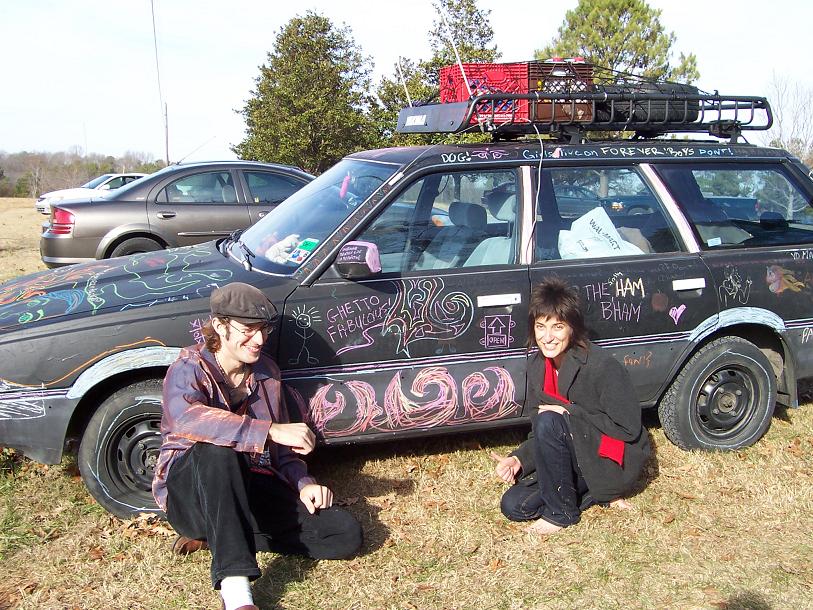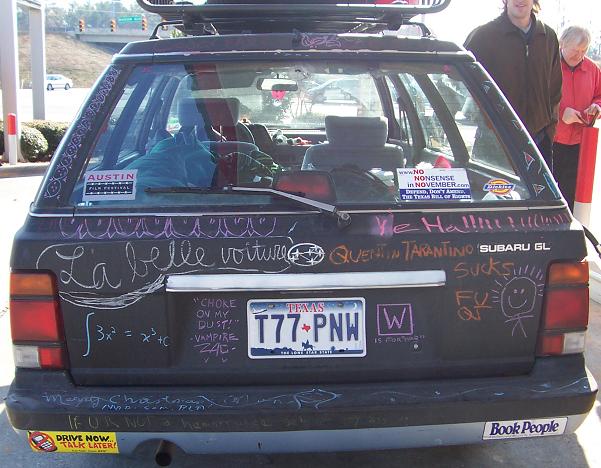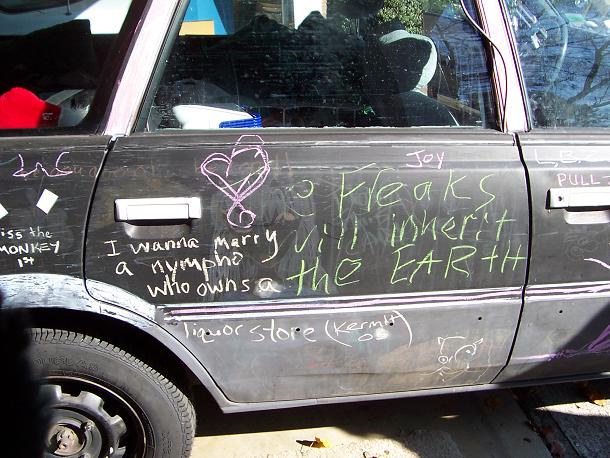 (words to live by)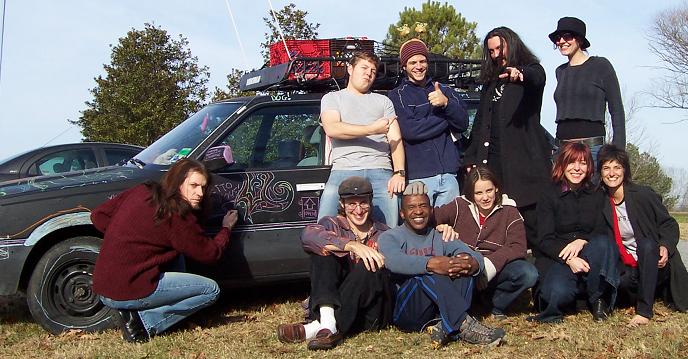 all who decorated!
---

Copyright © 2006 By Dimitri Hammond