Welcome to the official page of
Dimitri's Graduation, 2006!

On December 16th, 2006, I graduated from Texas State University, San Marcos. It took me seven long years, but it was well worth it! I graduated Magna Cum Laude(the gold/maroon cords) with a Bachelor's of Science in Mathematics and Computer Science. I also graduated from the Honors program (glass pendant hanging from my neck), for which I had to take at least five honors courses and write and honors thesis, which can be found here.

---

This is Us: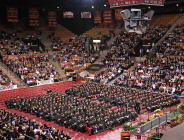 This is me: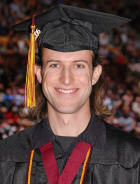 This is me skipping down the stage...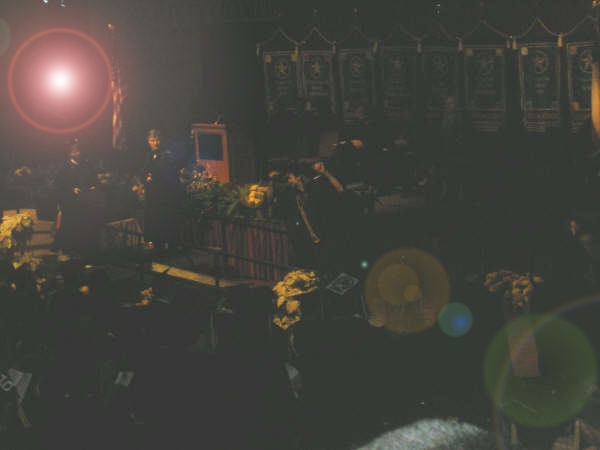 ...and shaking the president's hand.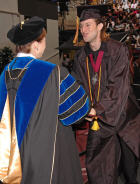 "I GOT IT!"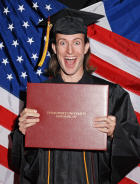 But yup, it's fake: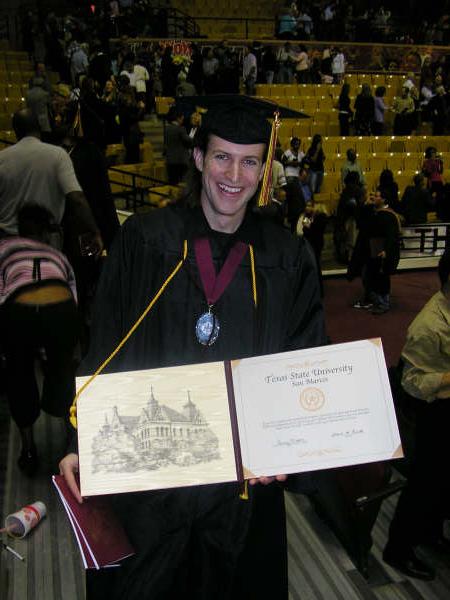 I pick up the real thing in January.

But my family was there (Dad and brother Charlton)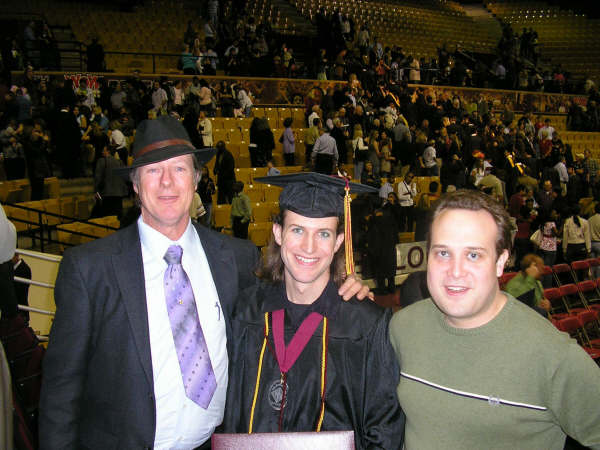 as were my close friends.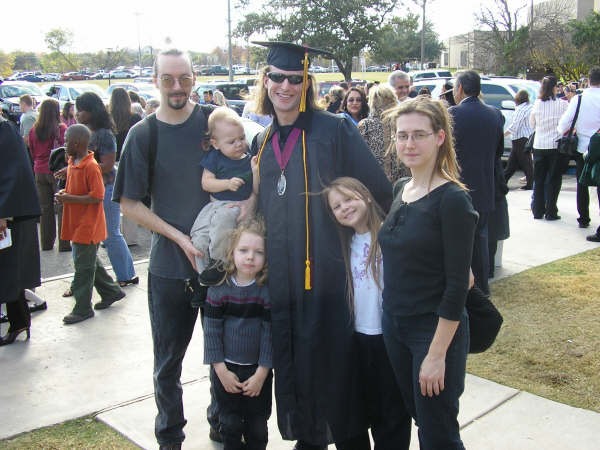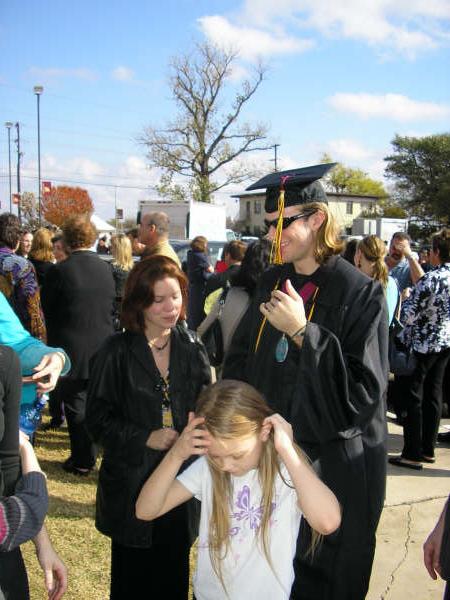 So all was good. I'm graduated! And boy...do I have so many awesome opportunities ahead of me! Thank you ALL who have helped me get here.


---
---
Copyright © 2000 By Dimitri Hammond