Introducing,
The



Dimitri Hammond's Chalk Attack! featured at the Art Outside festival.

Art Outside, March, 2006
Imagine 150 artists on numerous mediums, from paint and sculpture to fire and music, set in a forested venue (The Enchanted Forest) with hundreds of other spectators and artists visiting daily. Imagine the Chalk Attack parked out front getting decorated by these patrons of all stature and talent...





WARNING: Because of the sheer magnitude or chalkers, I took two rounds of photos: one in late afternoon, and one at night. This has led to many pictures, so please be patient of the load time!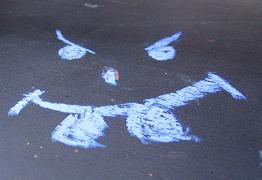 See if you can find: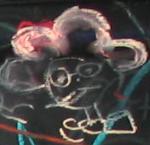 ___and___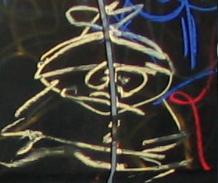 Left Side:
Day: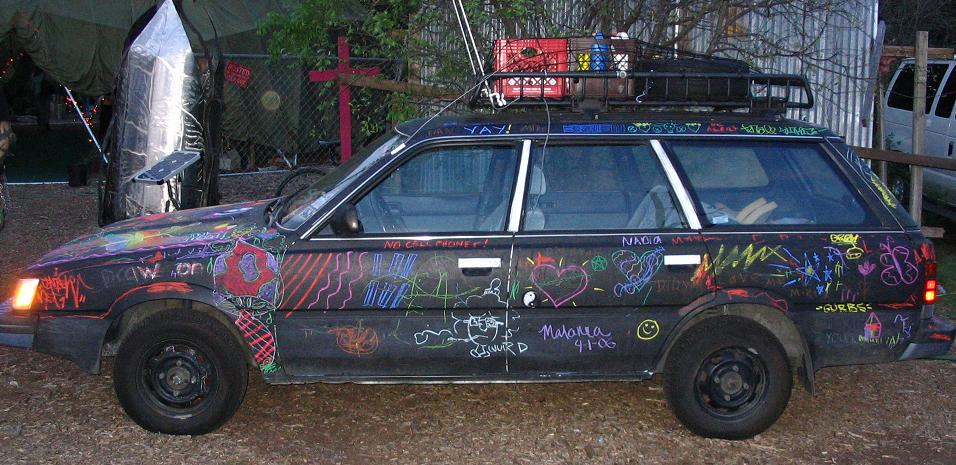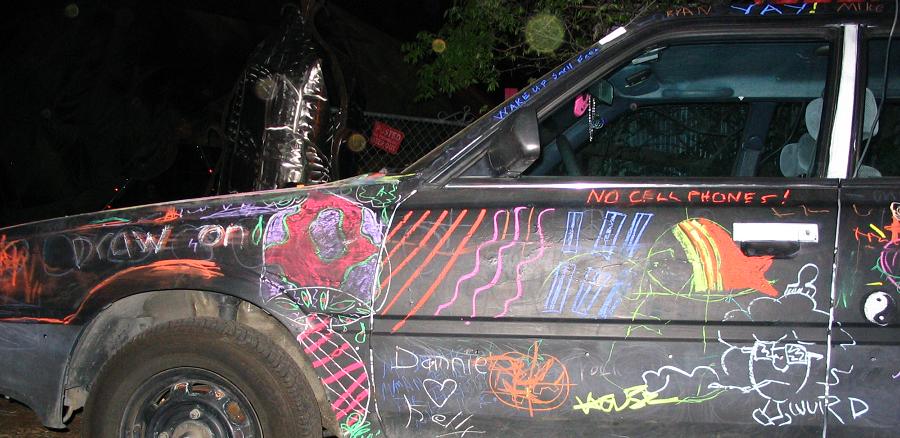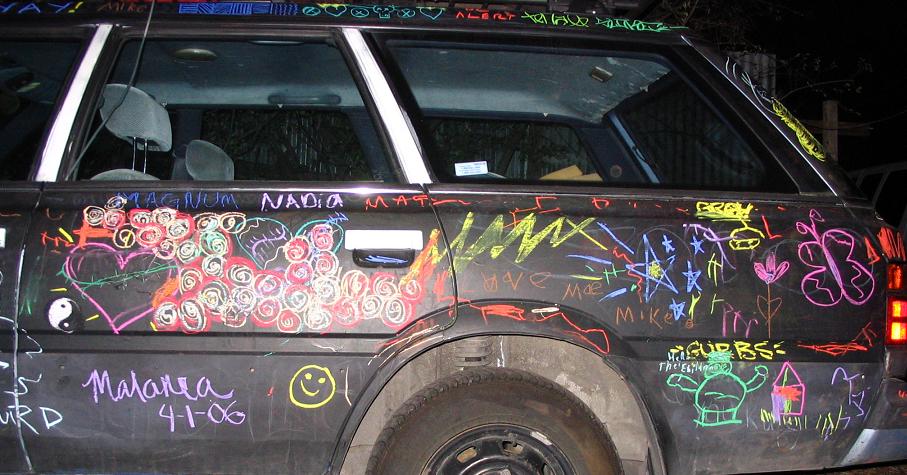 ---
Night: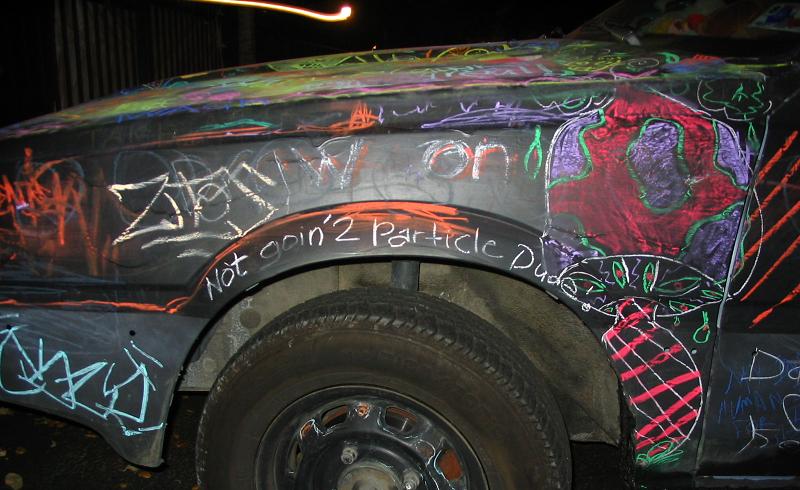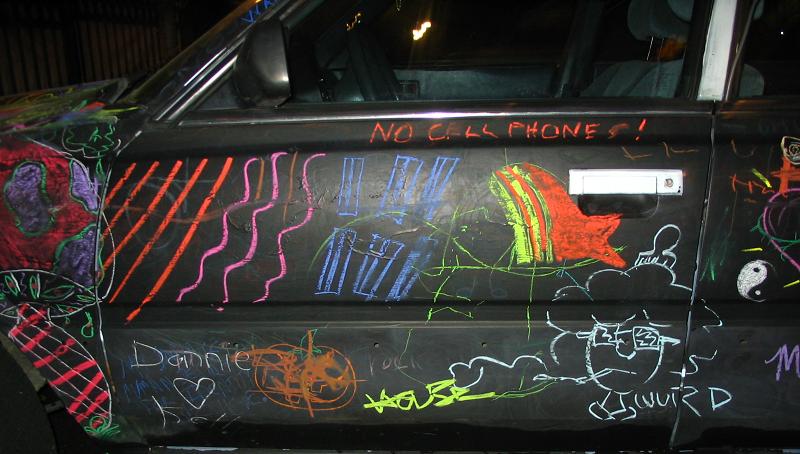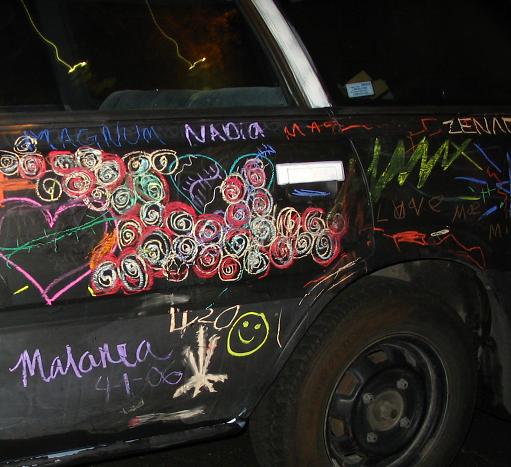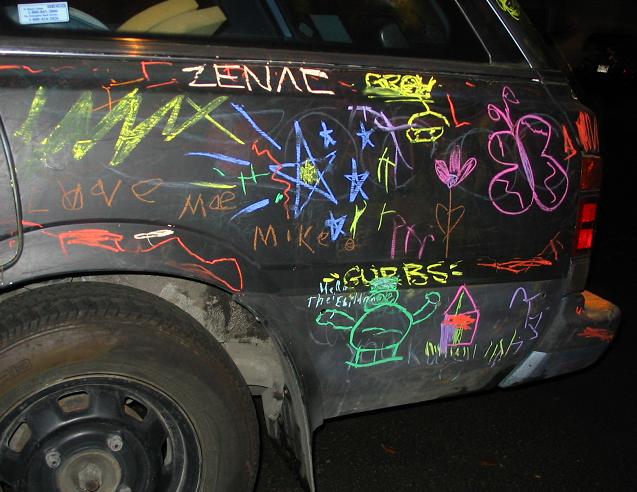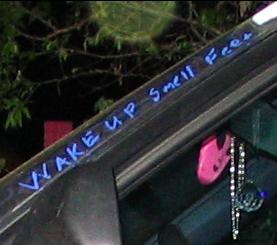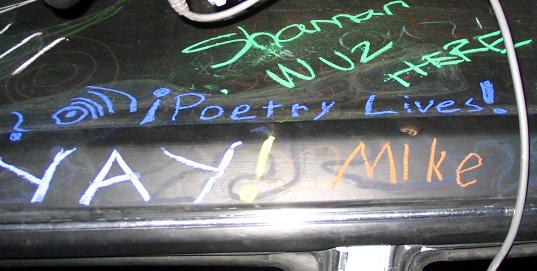 ---
Right Side
Day: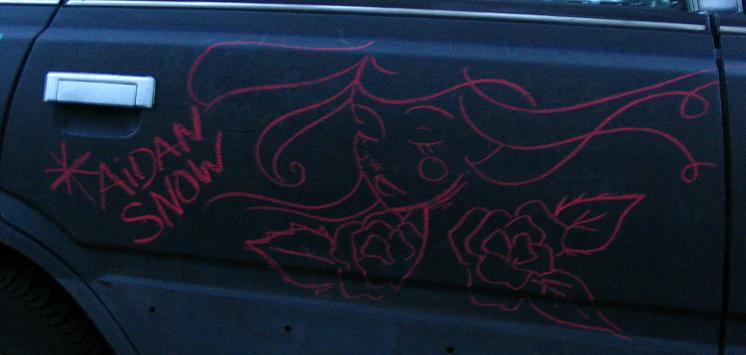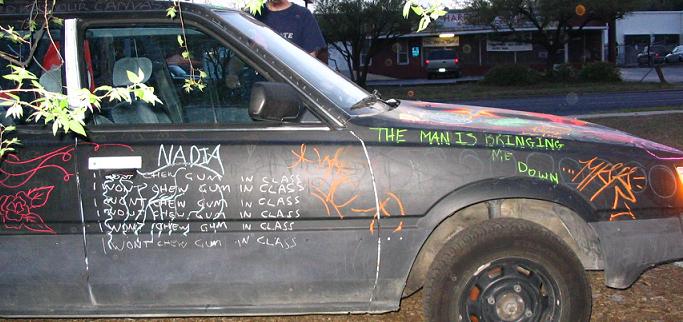 ---
Night:


(yes, this was taken the following day)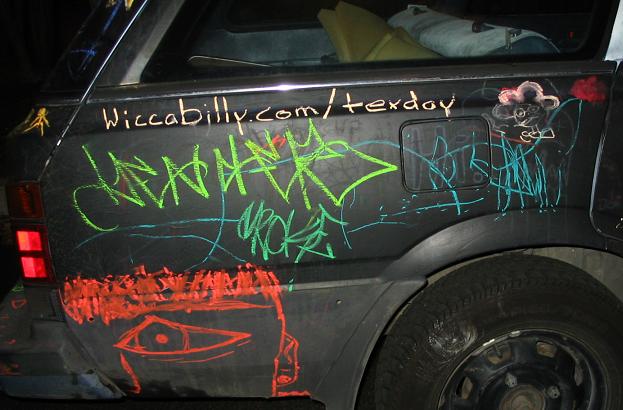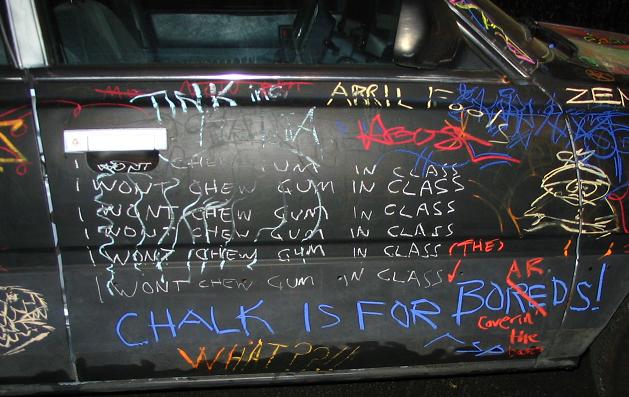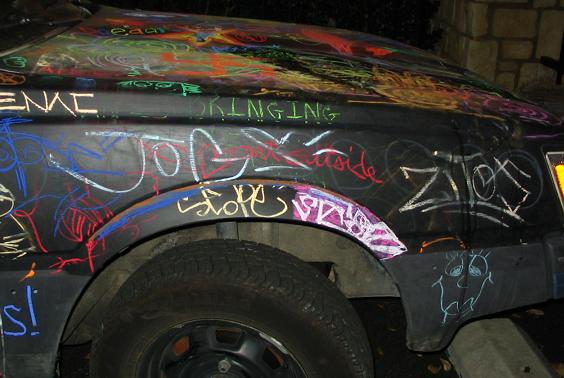 ---
Rear
Day: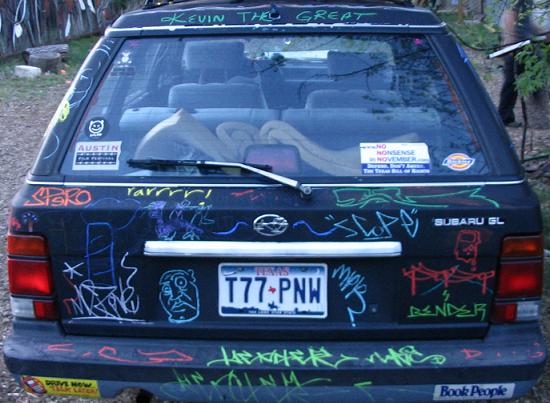 ---
Night: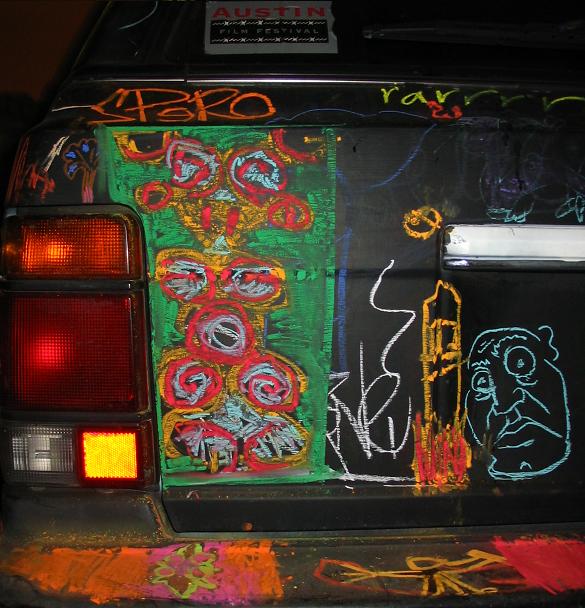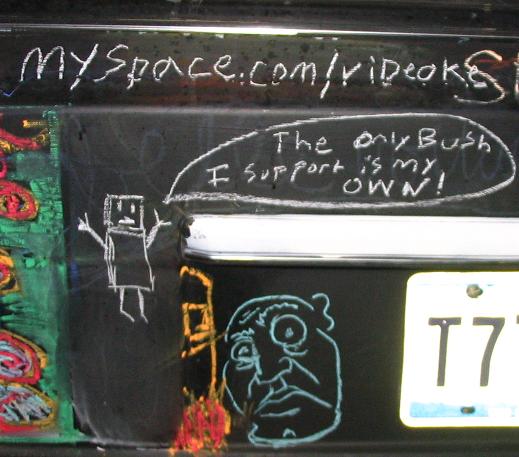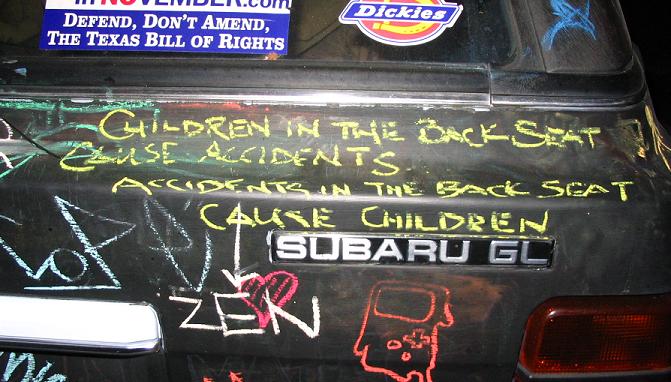 ---
Last, but certainly not least,
Front
Day: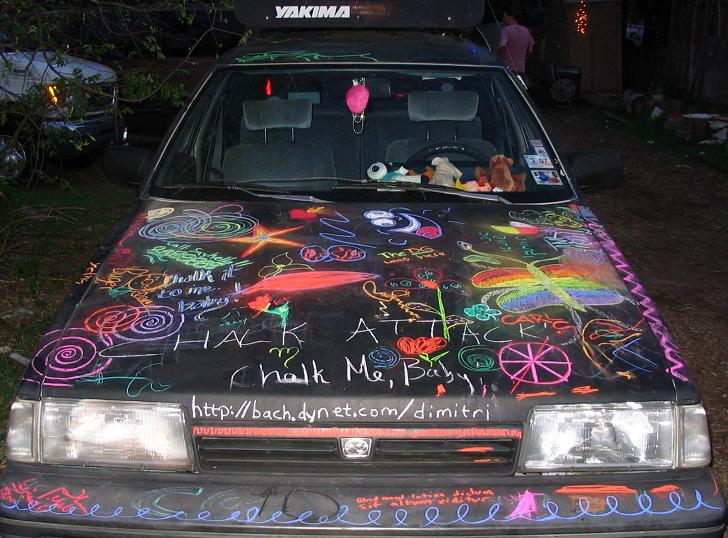 ---
Night: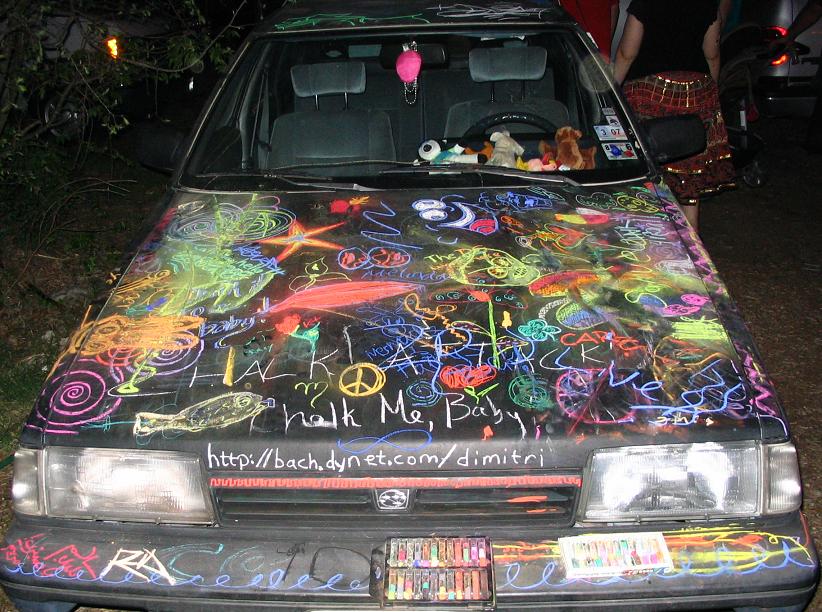 Closer look...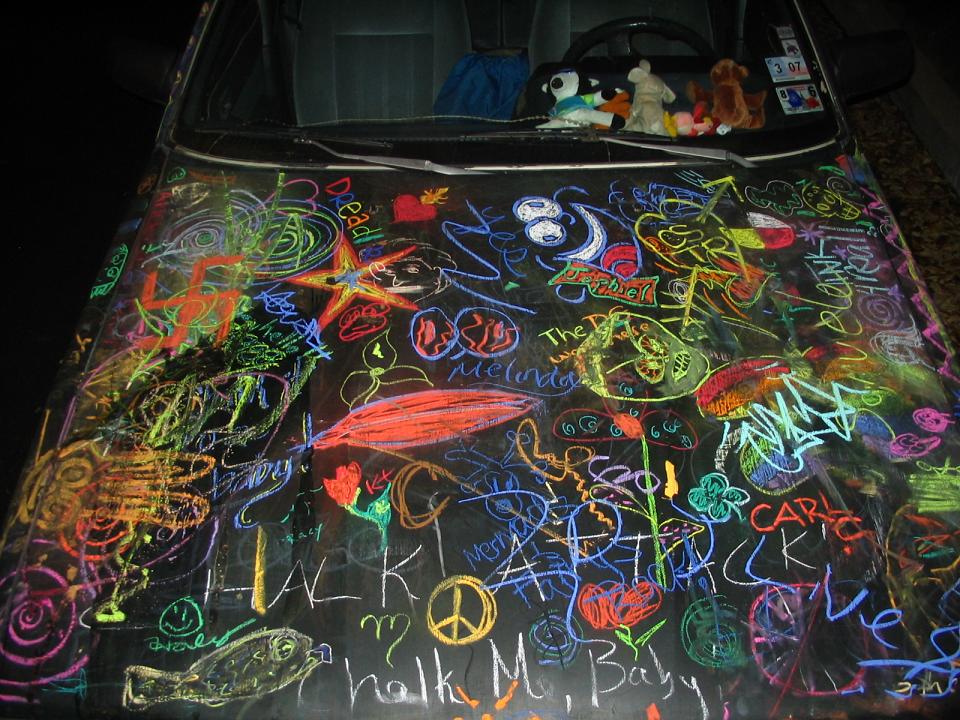 I spy...
--fish
--bunny
--angry alien
--pie chart
--5 hearts
--11 spirals
--10 faces
--5 flowers
--swastika
--dragonfly
--four-leafed clover
--steering wheel
--lots of tags!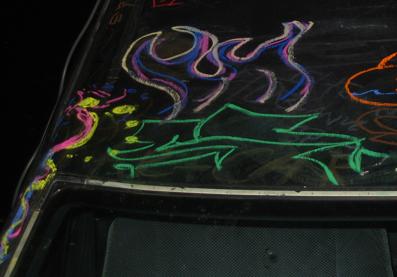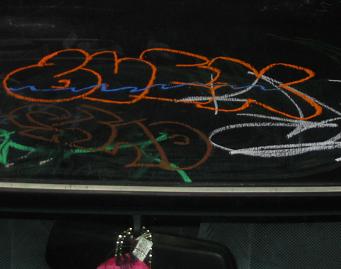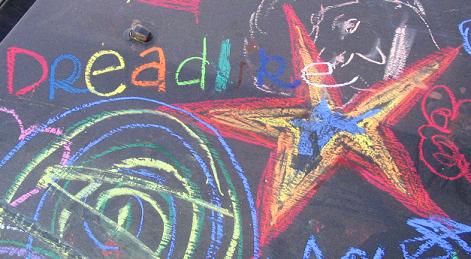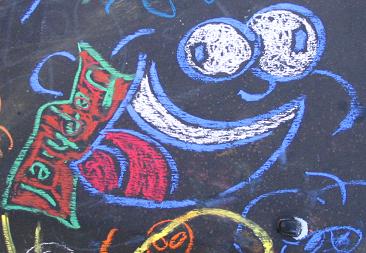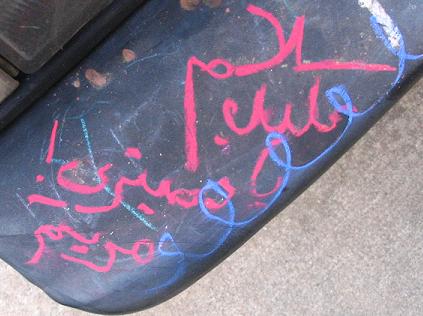 ---

Copyright © 2006 By Dimitri Hammond