Welcome to
The Return Trip to Texas!



The vacation had quickly come to a close, and now it was time to return to the Texas homeland.
Hopefully the trip back would be nothing like the trip there: skating across ice and waiting in stagnant lines.
Will it be 38 hours, or 16 hours?
Will we be run off the road by crazy New Years Eve drivers?

Well, you must read on...
---





Every Hammond family gathering is wrapped up by a Hammond Circle
Where one last warm hug and a resonating HUM is shared by all.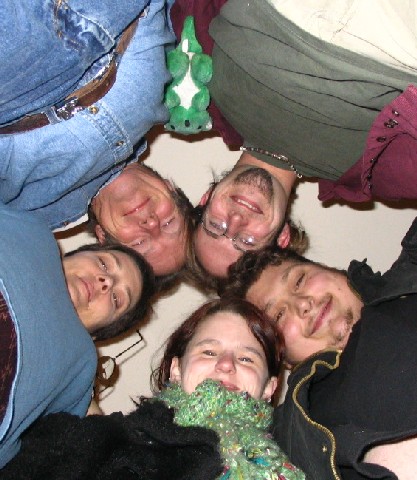 So, 6:30am, Spiff and I head out on the journey ahead...
My dad took it hardest of all...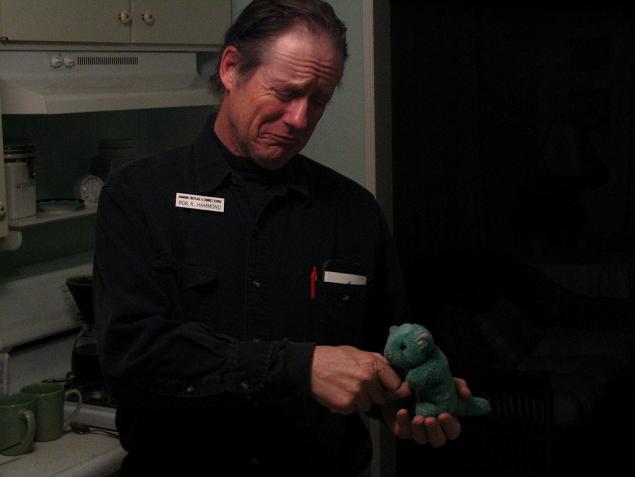 Oh it's okay, we'll be back again to visit soon enough...


Oil checked..
Full tank of gas, umm--no cigarettes, it's still night time, and we're Not wearing sunglasses...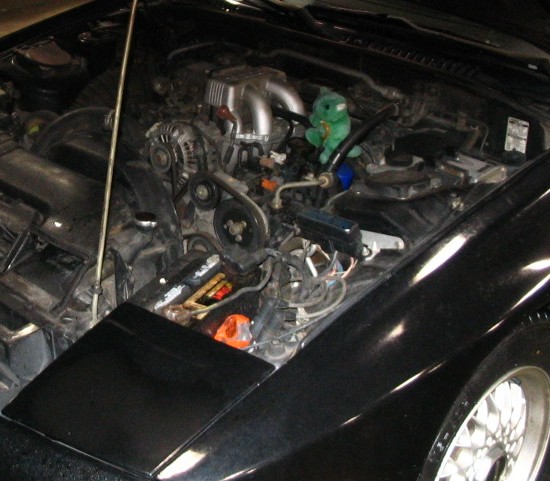 Let's Hit it!


Spiff wants to drive first. Sure thing...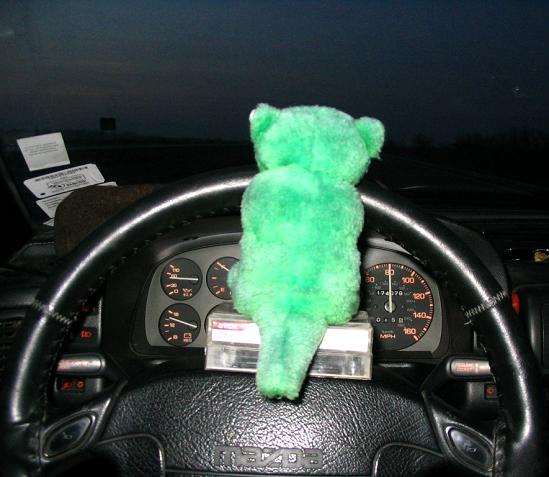 We start the drive off with a magnificent sunrise...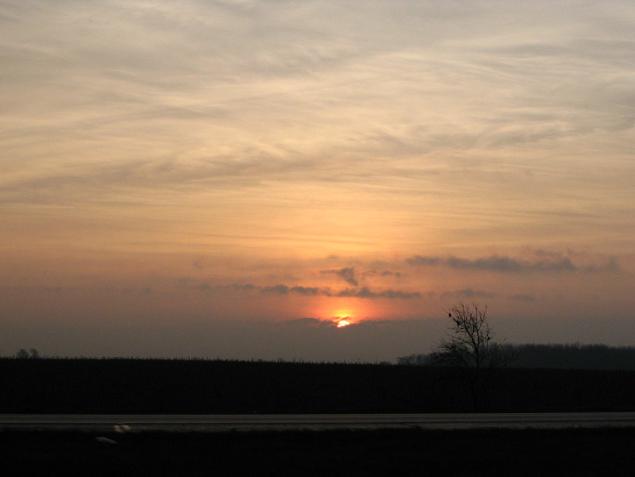 Spiff may be too short to operate the pedals, but my car has cruise control..
Thank goodness, too, so now I can catch a little nap...
"Wake me if we need to brake..."


We stop at a rest stop around lunch time and Spiff turns the wheel back over to me.
The weather is so nice he wants to remove the Targa top on my car...



Now I see why.


And we're off!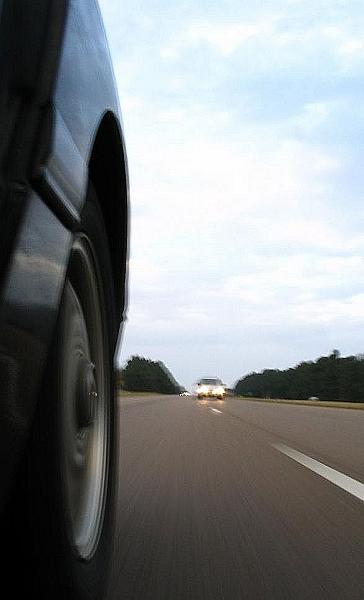 Thankfully, the roads are in MUCH better condition!


Spiff catches some more air...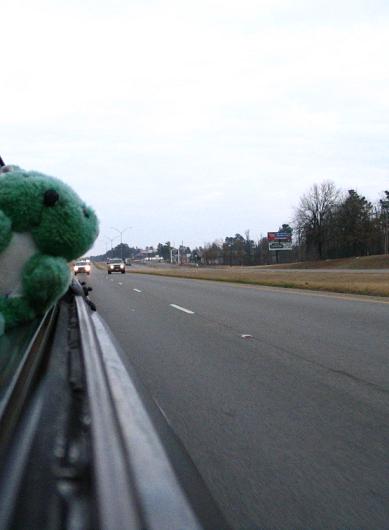 He then takes a break from the wind to chill in the passenger seat.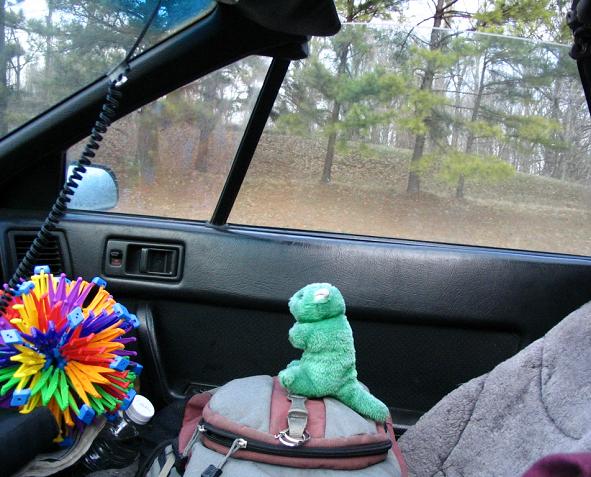 Thinking him relatively harmless, I loan him the camera...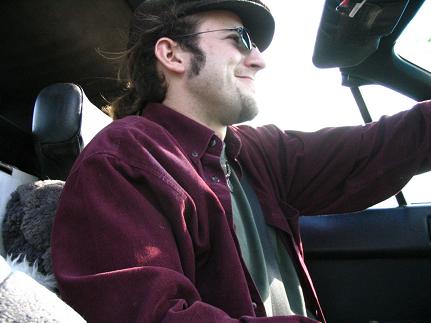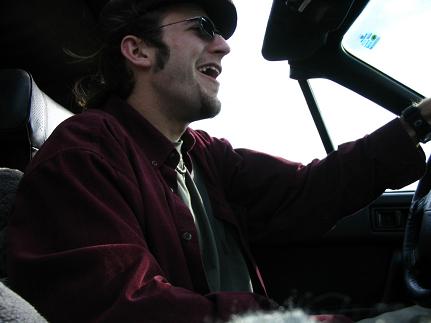 And he catches me singing along to the music...


Apparently, those are the best pictures he is able to take...
The rest go downhill from there...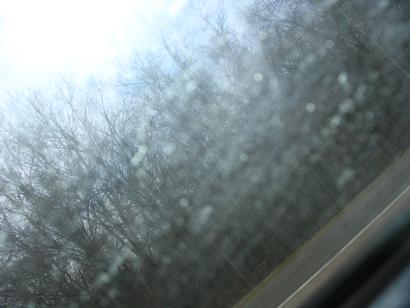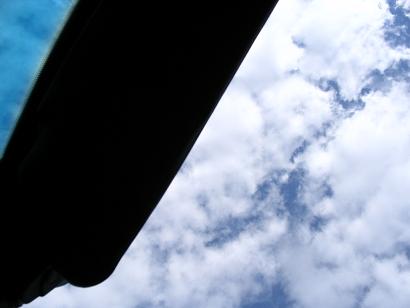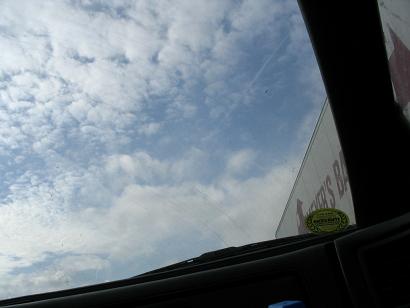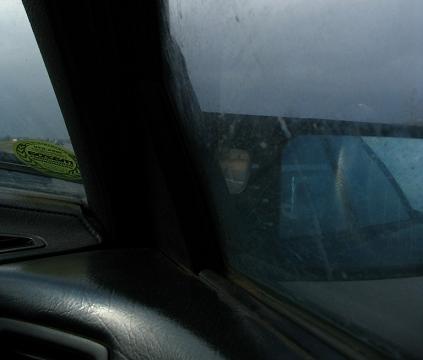 Okay, enough of that.
Camera Time is up!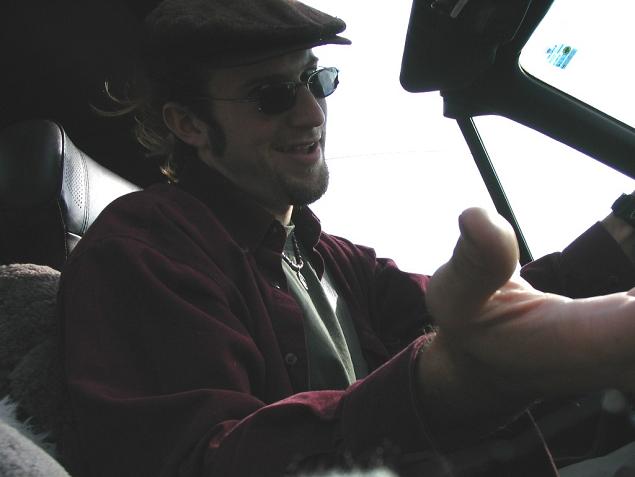 Spiff isn't too happy with that...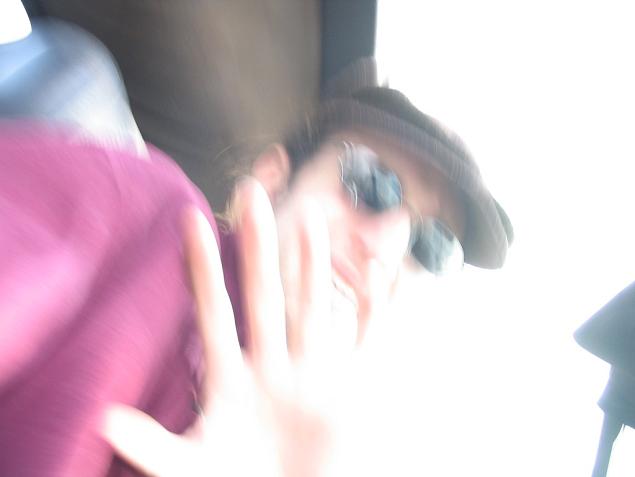 WTF!?



---
Spiff takes over the wheel again for the last leg: 300 miles through Texas!
Will it go off without a hitch? There's only one way to find out! The rest of the return trip!
---
Copyright © 2005 By Dimitri Hammond