Welcome to
Spiff's Emergency Operation!



Spiff had started complaining about a pain in his abdomen!
Concerned, I took him to the animal shelter where Jen is a vet doctor.
Fortunately, dino-rat bodies are similar to cats', so her facilities were accommadating.

Let's watch this breathtaking operation take place...
---





First, Jen had to examine the patient.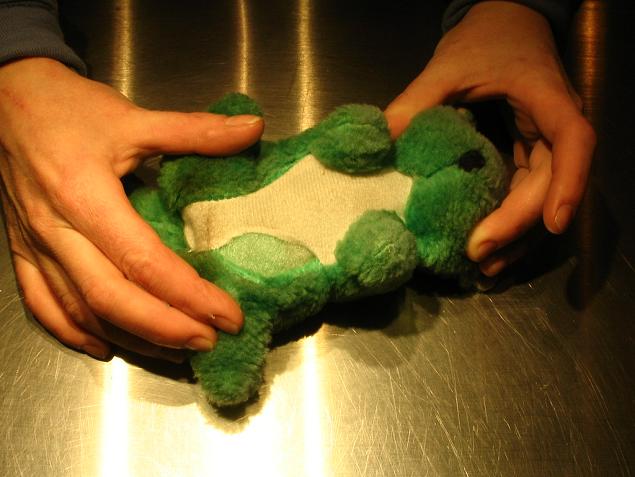 Wow, that does look pretty bad.


She checks his respiratory...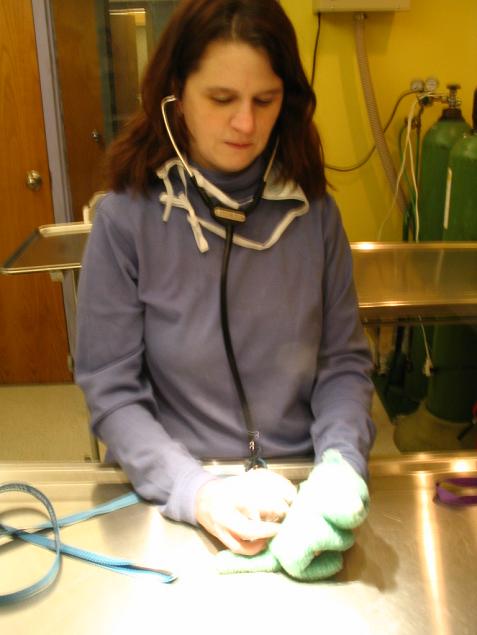 Everything sounds good there...
Temperature is good...


Time to put him under.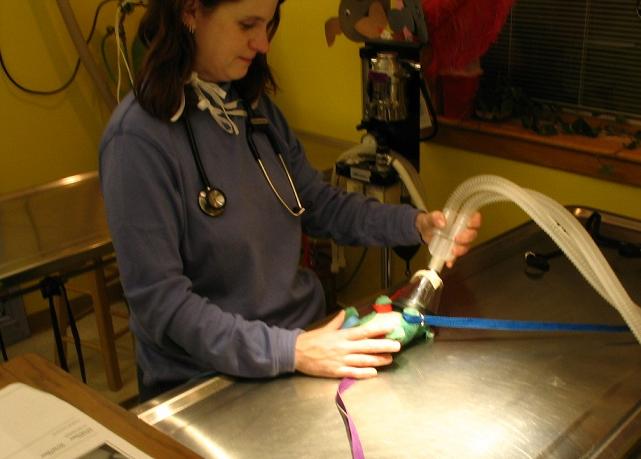 Good luck, Spiff...



She prepares the sanitary work area.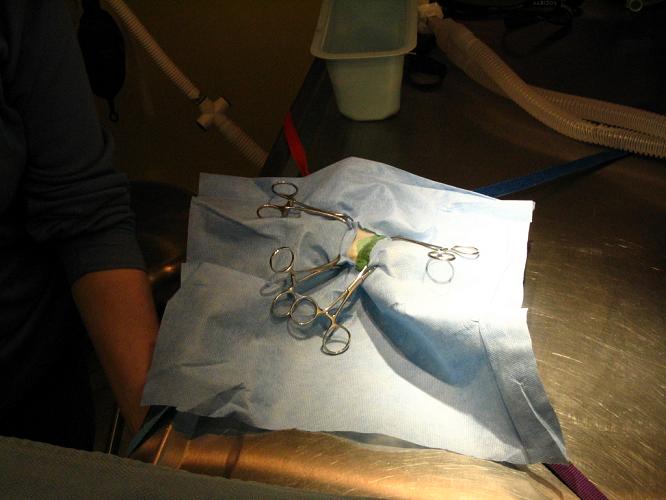 I think I'm going to get woozy...



Let the suture begin...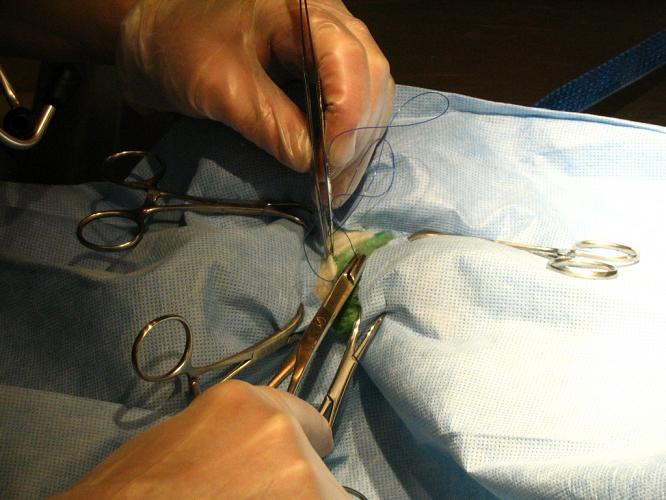 I can't help but be a little nervous...
Things are touch-and-go right now.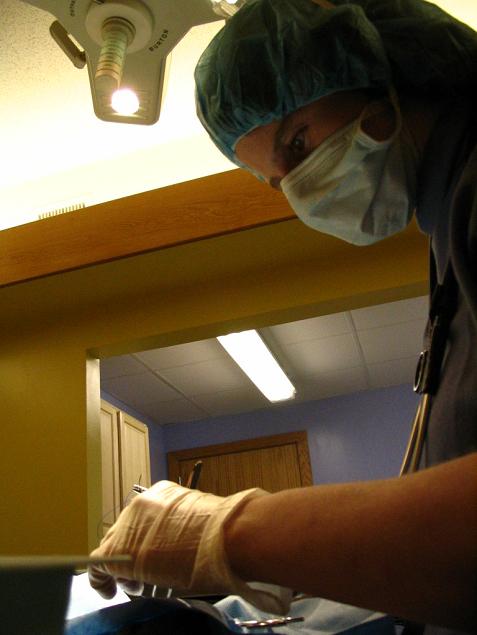 I'm here with you, man.



She finishes the stitches.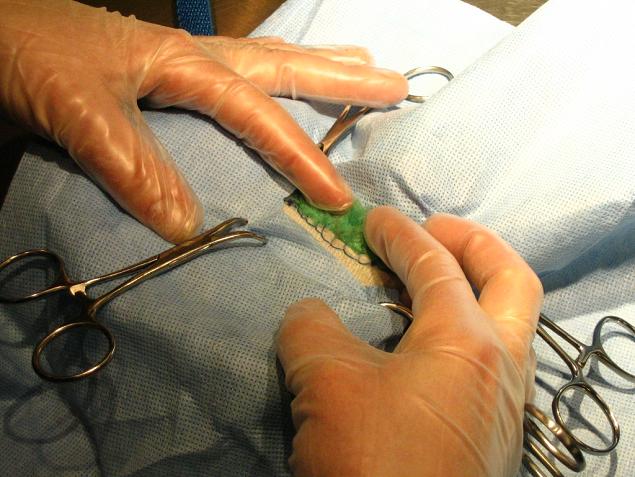 Those actually look kinda cool...



But the real question is, will he rewaken?

...

.....

The lights are burning my eyes,

and I can feel the sweat run down...down...down.

I don't know what I'd do without him.
Who'll drive? Who'll pick up all the ladies? Who'll threaten me with swiss army knives?
Who'll fit inside the Hoberman Sphere when I toss it around?

Oh Spiff....please....be strong...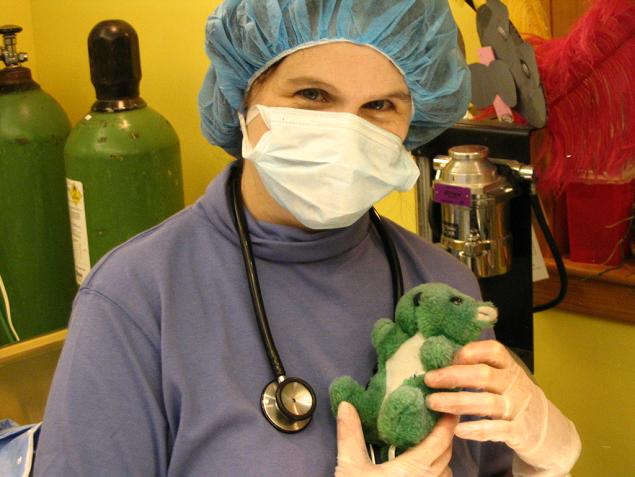 YES!



Not rushing anything, we set him in the recovery cage with the gentle company of Destiny (the cat).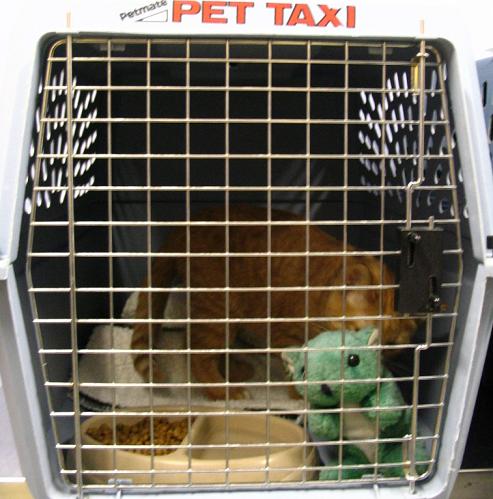 We all go swimming later that day,
But Spiff can't get in the water yet because of his stitches...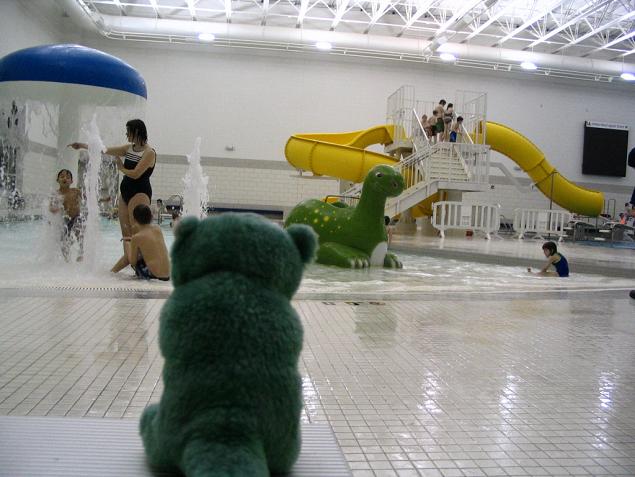 But we still give him the thumbs up for pullin' through!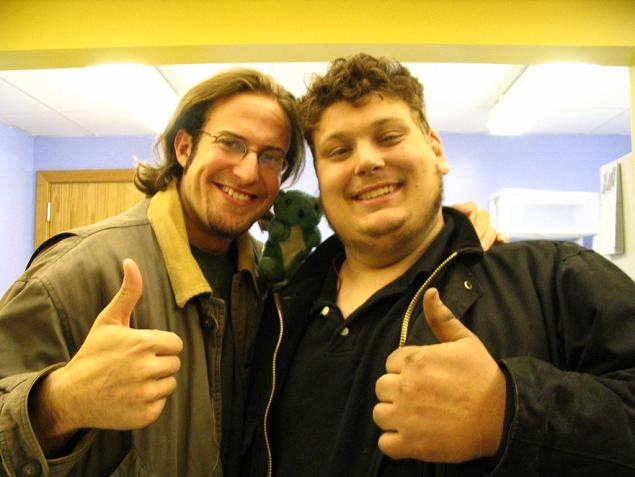 ---
The trip is quickly coming to an end!
Join us next time as we take on The Exciting Trip Back to Texas!
---
Copyright © 2005 By Dimitri Hammond